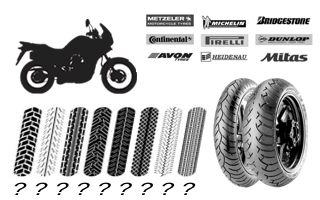 De uppgifter som lämnas på denna sida är bara rekommendationer. myNETmoto frånsäger sig allt ansvar i förhållande till, eller som följd av, krav från er själva eller tredje part för eventuella skador efter montering av däck. Det är på eget ansvar att rätt dimensioner och rätt typ av däck används.
CONTINENTAL CONTI GO!


The new ContiGo is designed to the same exacting standards as Continental's range of tyres for larger capacity machines, providing the discerning commuter with the same ride quality, stability and confidence. The ContiGo is designed to give [...]
CONTINENTAL CONTI GO!


The new ContiGo is designed to the same exacting standards as Continental's range of tyres for larger capacity machines, providing the discerning commuter with the same ride quality, stability and confidence. The ContiGo is designed to give [...]